SSL Certificates
SSL (TLS) - encrypts the data transferred between a user and a site
Give your customers peace of mind with an SSL certificate
Cybercriminals steal your customers' accounts
For example, they steal accounts from the freelance work websites, and hijack payments of the actual contractors.
They learn everything about your users: addresses, phone numbers and e-mails
Do you have e-mail contact forms or call-back applications that collect information? Cybercriminals intercept this data without you even knowing about it.
They monitor website traffic
Scammers cut into the traffic chain and monitor it. These entities can be unscrupulous competitors, state agencies or cybercriminals.
They steal the users' credit card information
Cybercriminals steal payment information of your customers. It is difficult to trace these transactions and return the money back to its rightful owner.
They insert malicious code into the websites
This happens by data substitution, or by injecting a malicious script into your site.
They redirect traffic from your site to another one
They replace your website with another one. Your domain name leads to another website, so that users enter their personal data. The damage caused by this type of substitution can vary, ranging from damange to your reputation all the way to billions in losses.
What is an SSL-certificate for
SSL (TLS) is a protocol that creates secured and encrypted internet-connection between the user's web-browser and the server. The data is encrypted thus third parties won't be able to intercept data by monitoring network traffic.
Website reputation protection
The company owning an SSL certificate is reflected in the certificate information. As a result, users can verify the domain's validity when visiting the site in question.
Protection from data theft
HTTPS protocol encrypts the user's data and protects information from being compromised. A good reason to use this type of encryption is the case of personal information exchange. Ex: receiving a payment via credit card.
Financial insurance
Certification authorities will compensate the end-user if a website using a certificate is found to be fraudulent.
All of our SSL certificates meet the standards
Protocols

TLS 1.2 and X.509v3

Key size

2048 bit

Unlimited

amount of re-issues
Financial guarantee of security
Certificates are compatible with 99.9% of the internet browsers
SSL-certificates by ISPserver
Prices lower than almost anywhere
ISPserver — An official partner of Certification Authorities such as Geotrust, Digicert, Sectigo, Thawte and RapidSSL
Free technical support 24/7
We will help you install the certificate, contact the certification authority, and we will provide trouble-free operation of the certificate.
Compatibility with 99.9% of the internet browsers
All certificates are supposed by the vast majority of browsers.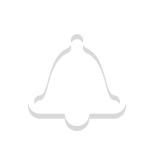 Prior to ordering an SSL-Certificate
When ordering an SSL-certificate you will choose from the predefined list of email addresses to receive a confirmation email.
Confirmation from a Certification Authority is sent to one the following email addresses:
admin@example.com
administrator@example.com
hostmaster@example.com
postmaster@example.com
webmaster@example.com
«example.com» — should be the domain name which you are ordering the SSL-certificate for. Make sure the selected email address already exists and is available to receive messages.
We will help you choose an SSL-certificate that is right for you!
How to choose an SSL-certificate for your web-site
EV (Extended Validation)
The extended validation SSL certificates. It required validation of your business and authorization, including legal, physical and operational existence of the entity, business documents and much more. The extensive validation provides many benefits and a grater assurance to customers by making the address bar turn green. This informs visitors of your web site that it was checked and the connection between the server and browser is secured.
The "Green address bar" in different browsers:
WildCard
Wildcard certificates are designed to secure an unlimited number of subdomains of your domain name. A single certificate is issued for www.domain.com, news.domain.com, manage.domain.com, etc. When generating a Wildcard certificate signing request you need to provide "*.domain.com" as the Common Name (CN), where domain.com is your domain name.